Do more with your Palm® Pre™ phone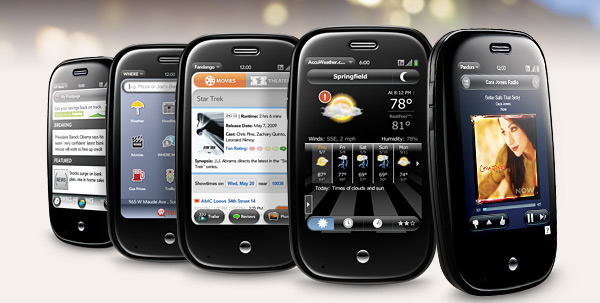 With apps like Pandora, Fandango, WHERE, and AP News you can do all that on your Palm® Pre™. Designed to take advantage of the unique capabilities of the Palm webOS™, these apps let you automatically sync new events with your calendar or use GPS to find theaters or restaurants. And the best part is you can use multiple apps at the same time. Check out some of the cool apps below, or simply go to the App Catalog on your Pre to see them all.
Pandora

Pandora lets you stream your favorite music right from your Pre. Plus, you get automatic notifications of what song is playing and the ability to buy directly from Amazon. And, you can listen to Pandora while you're doing other things like checking your calendar or reading an email.

Fandango

Use Fandango to check out movie listings, watch trailers and buy tickets right from your phone. You can even use the GPS to find the closest theatres. And, when you purchase a ticket Fandango adds the show time to your calendar.

WHERE

When you're on the go, WHERE can help you find the people, places, and things that matter. WHERE uses the GPS in your phone to pinpoint your exact location and then show you the places around you. It also helps you reach your destination with easy to use maps and directions.

AP News

Use AP News on your Pre to get breaking news alerts, read up to the minute stories, browse photo galleries and watch AP news videos. You can even share stories with your contacts.

Email, mobile number and related information required for setup and activation. Required data plan not included; unlimited plan strongly recommended. Limitations apply to GPS. Within wireless coverage area only.
© 2009 Palm, Inc. Palm, webOS and Pre are trademarks of Palm, Inc. All screen images are simulated.
The content of this message is based on your Palm Newsletter profile. To modify your profile or unsubscribe,
click here
. Or, unsubscribe by replying to this message, with "unsubscribe" as the subject line of the message.
Palm, Inc. 950 W Maude Ave., Sunnyvale, CA 94085-2801